First DUAL STUDIES in the Lower Silesia recommended by
General information
Dual studies, conducted at the International University of Logistics and Transport in Wroclaw, combine theoretical classes with practical classes carried out as part of paid internships taking place in partner companies.
Study 3 days, work 2 days, TUITION FEES are paid by your employer!
Education + Experience = Dual studies

3 days in a week – EDUCATION
2 days in a week – EXPERIENCE

MONDAY - academic classes

TUESDAY - academic classes

WEDNESDAY - academic classes

THURSDAY - paid internship in a company

FRIDAY - paid internship in a company

ATTENTION ! TUITION FEE IS PAID BY YOUR EMPLOYER
Dual studies are carried out in the following specialties:

Logistics – first level, Bachelor's studies
Logistics – first level, Engineering studies
Transport – first level, Bachelor's studies

After obtaining graduation from dual studies, apart from knowledge, you have minimum 2 years of experience, which you can enter into your CV.
ORGANISATION OF STUDIES
Students carry out a study program in line with their chosen field of study at the IULT in Wroclaw. After completing the second semester, students may apply to continue their studies in a chosen field of study in a dual system. 60 people,qualified for dual studies will participate in classes taking place at the University (from Monday to Wednesday) and in an internship at a partner company (from Thursday to Friday). Regardless of the field and type of studies, students may try to continue their internship at a partner company during the holiday months, but this depends only on the organizational capabilities of a partner company.
Students receive a monthly salary for participation in the internship, the amount of which will be determined by representatives of a partner company and the University. This amount will not be lower than the equivalent of the monthly tuition fee at the University.
Subjects carried out during dual studies are also taught by people working in partner companies, i.e. by practitioners with many years of experience. For the whole period of the internship, a student is associated with one partner company which decides about the scope of his/her duties as well as the terms and conditions of internship (in agreement with the university's representative).
RECRUITMENT PROCESS
The recruitment process is held in accordance with the adopted statute and covers several stages. The first stage is to submit a set of documents (CV, cover letter, card of achievements for completed semesters of study), then people who pass the initial qualification must apply for an interview, during which the knowledge of Polish (in the case of foreigners) or English (if it is spoken in a partner company). During the recruitment process for dual studies, students can choose a company where they would like to have an internship. The selection committee consisting of a representative of a partner company decides whether a student will be assigned to a company. The list of accepted people will be posted on the website and bulletin board at the IULT in Wroclaw.
PARTNERS OF DUAL STUDIES
Well-known companies are partners of dual studies. Their experience and innovative solutions that they introduce can be passed on to students during theoretical classes and paid internships in the company.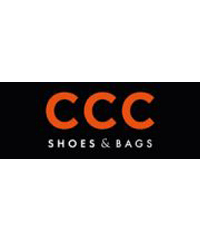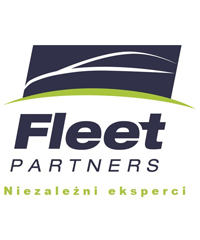 Fleet Partners Sp. z o.o.
www.fleetpartners.pl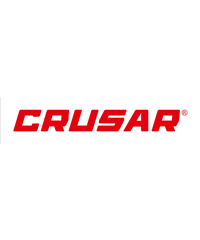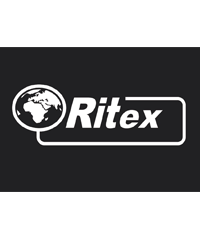 Centrum Intermodal RITEX Transport Spedycja Logistyka Sp. z o.o.
www.ritex.glogow.pl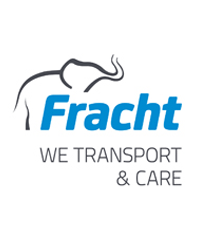 FF Fracht Sp. z o.o
www.fracht.pl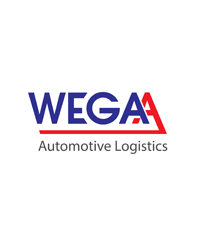 P.W. Wega A Sp.z o.o.
www.wega-a.pl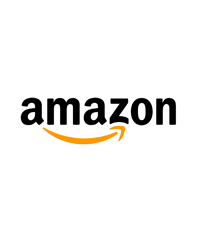 Amazon Fulfillment Poland Sp. z o.o.
www.amazon.com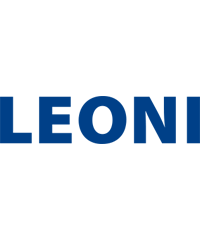 LEONI Kabel Polska Sp. z o.o.
www.leoni.com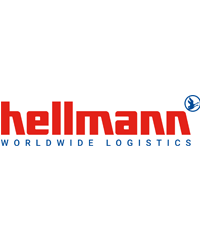 RECOMMENDATIONS OF EMPLOYERS

In connection with the implementation of the Dual Studies program in our company, in cooperation with the International University of Logistics and Transport in Wroclaw, we would like to recommend the above study program. Currently, our company has two students working two days a week for 8 hours. Thanks to dual studies, students gain not only theoretical knowledge in classes, but also practical knowledge at work. We, as a dynamically growing company, see it is as an opportunity to employ prospect full-time employees, of whom we are already very satisfied. We are convinced that throughout the duration of the course students will gain knowledge and experience that would allow them to easily find their place on the labour market.
Most of the new vehicles in our country go to institutional customers. The proper functioning of the fleets is an extremely important element of the companies' operations. Specialists in the field of vehicle fleet services are very much sought after. This is one of the professions with great perspectives.
Fleet Partners is the first company on the Polish market that specializes in outsourcing services related to professional and safe fleet management. It is an independent company, thanks to which it offers clients the best solutions available on the market.
Thanks to the dual studies of the International University of Logistics and Transport in Wroclaw, students get a chance to gain a very important experience during the course of study, which will pay no matter what career path they ultimately choose.
An internship in Fleet Partners is a chance to work with the best specialists in the fleet industry in Poland, with more than ten years of experience and a number of awards,, including Fleet Leader and People of the Decade of the monthly magazine " Fleet," nomination for Fleet Manager of the monthly magazine "Flota" or nomination for the international Fleet Manager of the Year title of the "Fleet Europe" magazine.
Paid internships at Fleet Partners will enable students to learn the know-how of a company that supports companies such as LG, Fortum, Deichmann or Krajowy Rejestr Długów. In practice, interns will be able to see what the creation of a fleet policy looks like, how to introduce security and environmental policies to companies, renegotiate fleet contracts, analyse methods of financing company cars or implement fleet management processes.
An important part of Fleet Partners' activity is conducting audits in companies, including enterprises operating on an international level. The internship will allow students to develop analytical skills, thus making them valuable candidates on the labour market.
LEONI Kabel Polska Sp. z o.o.

The LEONI Kabel Polska Sp. z o.o. (company) has been operating on the Polish market for 15 years.We have two locations, in Wierzbice near Wroclaw and in Ostrzeszów. The Wierzbice plant employs over 470 people and is one of the most modern factories in Europe producing cables for the automotive industry. The production includes the following items: coated and uncoated wires, braids and strands, single-conductor car and electrical cables, battery cables, cable strands, cables with aluminium and alloy conductors. It is the only Group plant in Europe in which a comprehensive process of processing copper from wire rod to twisted pair and cables is carried out. The factory's structure in Wierzbice is a model Kaizen in the whole business group.
The LEONI Kabel Polska Sp. z o. o. cooperation with the International University of Logistics and Transport in Wroclaw began in 2014. Already in this year, the university approached us with a proposal to cooperate as a part of an innovative teaching system in Poland, in the form of dual studies. Since then we have been cooperating in the organization of job fairs and competitions, as well as study visits within the company. "I think that thanks to the dual study program, young people have a unique opportunity to "taste of the real job" in a real business environment" says Justyna Gościniak – the students' counsellor.
The university is very active in providing students with the opportunity of personal development and prospects of employment.
RECOMMENDATIONS OF STUDENTS

My name is Norbert Sęk and I'm a student of the International University of Logistics and Transport in Wroclaw in the field of Logistics.
Since the second year of my studies, I have been participating in a dual studies program with a paid internship at Crusar company.The dual studies program allows you to acquire substantive and practical knowledge at the same time, which is preparing me and other participants to meet the growing requirements of employers.
I acquire experience, knowledge and contacts that will make it easier for me to find suitable employment in the future. The IULT offers its students not only a high level of obtained knowledge, but also prepares them to take up jobs and find themselves in the TFL industry.
The IULT in Wroclaw gives great opportunities for development!
I am a student of the IULT in Wroclaw in the field of Logistics. Since the beginning of the second year I have been studying in a dual system. I acquire theoretical and practical knowledge simultaneously. However, since starting an internship at Vos Logistics I got the opportunity to have a much better understanding of the operation of the TFL industry. I am learning to organize the entire cycles of forwarding and transport services, basic activities in the field of invoicing, recording drivers' working time, conducting conversations with clients as well as subcontractors, or learning the basic tools needed in the work of an international forwarder, such as transport exchanges. I gain experience and contacts necessary in this industry.
Dual studies allow you to be the kind of employee that all employers look for – a young person with higher education diploma and years of experience in the industry. I definitely recommend this form of study to everyone.
My name is Inga Zaprutskaya, I am a second year student in the field of Transport at the International University of Logistics and Transport in Wroclaw.
I have the unique opportunity to study in the dual system. It is a form of studies that combines the acquisition of academic knowledge with practice, thus giving me the opportunity to learn about the rules prevailing in companies from the TFL industry and the entire forwarding process (from transport to accounting).
Dual studies give IULT students the chance to develop professional and personal skills as well as theoretical and practical skills - necessary in the future for all who want to be successful.
My name is Yuliia Linkevych. I am a second year student in the field of Logistics, which I have been doing for half a year as part of Dual Studies. I encourage everyone to take up this form of learning because I gain knowledge and practice simultaneously. This made studying very easy because I already know how everything looks in practice.
On working days, I have the opportunity to talk with employees of the company and see how they perform their duties - I learn from them, I acquire experience in the TFL industry.
While studying in a dual system, I get to know the work logistics industry from the practical side.
I encourage everyone! Try it!